Bio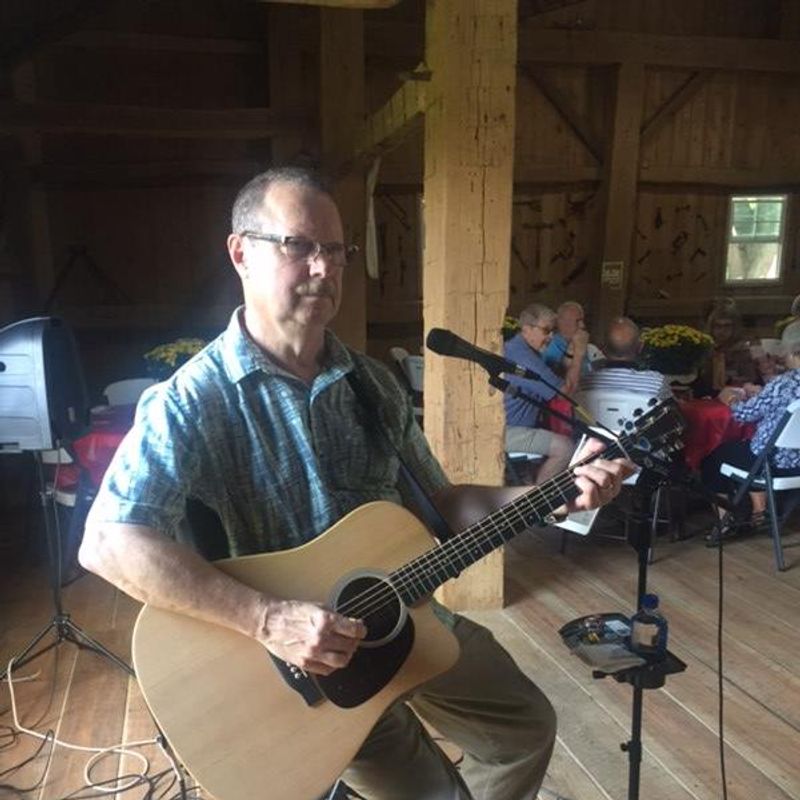 Eric Shellenbarger is an Ohio based performing artist.  He plays a mix of folk, popular, rock, jazz and country music from the 30s thru the 80s.
Eric has been playing guitar since he was 12 years old.  By the age of 14 he was performing in bands for local dances and frat house parties. In the following years he played dances, proms, outdoor festivals, night clubs and bars.
He currently works as a solo artist playing for retirement communities, banquets, farmer markets, wineries and other small venues. He also plays online, live streaming shows for http://Streetjelly.com.